For many wedding suppliers, running your business from home is the best option – especially when you are starting out. And even those that have premises – like florists or boutique owners – often find themselves doing some work there.
As well as saving money, it can be a real benefit to your productivity and creativity.  But there are challenges to working from home, not least of which is that you can be your own worst enemy!
So we asked super-organiser Julia Cheeseman from Starfish Admin Services to share her top ten tips for working from home and organising your work space to make it work for you!
Create a space that is defined as your 'work space'
Most people will begin on a lap, kitchen table, spare room or garage. Great when you are getting your business of the off the ground, but very quickly you will find that you then begin to relate that space to work, rather than home, and it is so important to distinguish between the two.
If you have space to have a small desk that is squeezed in under the stairs or in the corner of the room, it still replicates a different and set place which means work.  When you walk away you can know you are finished and just enjoying your house as a home. I worked for at least 8 months in a desk squeezed into the corner of the room, but it was custom build and could be closed just like a Bureau.  This was perfect for working as my family knew not to interrupt me, but also when it was closed then I was done and it didn't impinge on the rest of my home.
If you will be meeting clients in your home office then check out our article Professional client consultations when you work from home.
Learn to Switch off
When you work from home, it's crucial to be able to shut the door of an evening or weekend and leave work behind; not always easy with your mobile in your pocket of course!  I really believe this is an essential skill that entrepreneurs and those that work from home need to learn.  Tip number three may help you to do this.
Set aside working hours
By almost 'pretending' that you are going to work in your office and that you have a boss clock-watching, allows you to get more productive but also allows you to switch off too.  Set yourself your own personalised hours that you will dedicate to work.  Of course, in the wedding industry those hours are rarely the conventional 9-5, but they can fit around you; whether that be to fit around school runs, whether you are a morning or evening kind of person or even around your favourite TV show!
Get organised
It sounds so minor in the grand scheme of things but have an in-tray/out-tray, pen pot, highlighters and stationery that allow you to get organised.  Unless you have gone totally paperless a filing cabinet is a must – but play with shapes and find what works best for you.  A PC or laptop, decent printer and everything to hand all allow you work to your greatest potential.
 Create an office space you love:
You are going to be spending a lot of time in this space so make it feel nice.  Paint the room a colour that you love, add some pictures, a plant or an inspirational quote to hang on the wall.  Light some candles or play some motivating music.  You don't need to be defined by a busy shared office, this is your space so make it so.
Get a comfortable chair
A chair is key to being comfy and staying healthy.  A sofa or kitchen chair is not ideal or suitable for you to work on. You could be potentially working long hours sitting in that chair and time will escape you.  As you work from home it is your key responsibility to ensure your back is supported and that you are not being placed in awkward positions that in short term or long term could cause problems; it's the last thing you need.
Choose the desk that's right for you
When your business gets busier, it is nice to have a desk that it a little bigger, that you can leave all your bits on to come back to and pick up where you left off.  If you have a meeting at your home address you can move different items around so that it suits what you need.
Learn is what 'shape your work space is' –  for me a rectangular desk works well, but I have tried corner desks, wall desks, desks that you have two sections to pull out.  Find what suits you.
When you do get a desk space, people work in set ways, some work better with a clear desk, some prefer piles, and of course, some use the filing system only they understand- known to others as disarray! As long as you know where everything is, then work to your preference, because at the end of the day it is what is going to be the most effective for you.
Get outside and meet people
When working from home of course it is easy to be distracted by the household chores, loved ones, or any task that seems far more appealing than sitting at the computer screen!  I often take myself to a coffee shop and will work there, thus reducing my distractions …. Although the yummy cakes do seem to call out my name!
Unless you go out networking, you may not meet another human face to face, and this is very hard.  With no one to bounce ideas around with, or just to have human interaction, you may start to feel really isolated and this can be very counterproductive.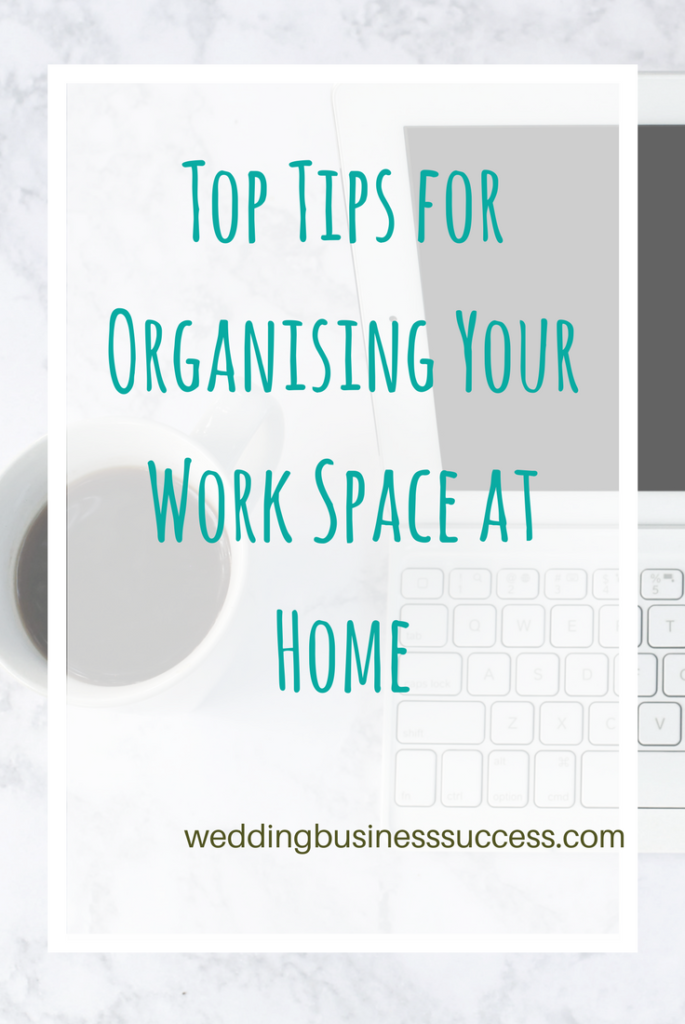 Get outside in the daylight, get moving!
Don't lock yourself in your office all day grinding at the keyboard, if you work from home theoretically you never have to leave your house!  Especially if you have followed my tips above and have a gorgeous office space and a wonderfully comfortable chair.
Set a timer on your phone, and make sure you move!  Better still get outside, suck up that daylight and stretch; even if it's just a quick walk to the shops and back.  Fresh air will help to clear your mind, allow you to refocus and you'll ultimately be more productive.
Ensure that the admin is in control
When operating a small business from your home, it is absolutely essential that you keep on top of all the admin work, both legal and organisational.  It is hard and sometimes complicated working out what you need to do and when, and it can easily snowball to a level that is just not manageable.  Make sure that you stay on top of your finances, legal paperwork as well as pension options, taxes and insurance.
Of course, you could always look to hire a Virtual Assistant who can just take this part away from you, ensuring that you stay legal and organised!
It can be so challenging to work from home, but if you get the work space that is right for you, you can reap the benefits. Working from home gives you lower overheads, the chance to be there for your family, ditch that long commute and even be there to get an extra load of washing on, or take delivery of your shopping!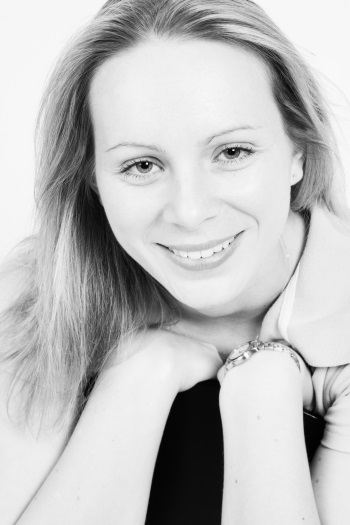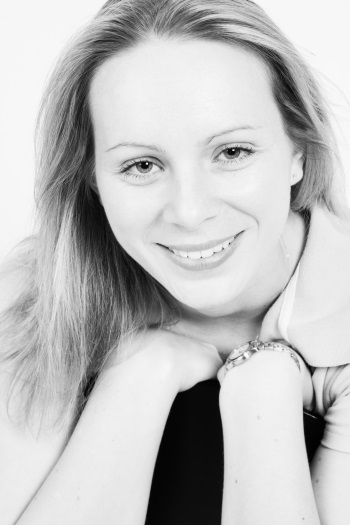 About Julia
For me, I wouldn't want to work anywhere else anymore.  I can sit back, relax and I have the flexibility to meet my client's requirements, whilst satisfying my personal needs and achieving the all-important work/life balance – most of the time that is!
Starfish Admin Services is my dream, I have control of my life and what I am doing. My working career has been varied from children through to front line NHS ambulance crew. I loved the fact I was helping people, but was finding that the work life balance was just non apparent. So I set up Starfish – I love the sea, I love helping people and most importantly I am proud in what I am doing and achieving. The rewards of running your own business are immense.
You can find out more at www.starfishadminservices.com and connect with Julia on Facebook and LinkedIn