The wedding industry is unique in so many ways. It's one of the things I love about it!
But that uniqueness brings it's own issues. A lot of the general small business advice you read needs to be adapted (not too much scope for repeat sales, for example). And there are some things you'll only find out from actually working in the industry.
Like many, I came to the wedding industry from a completely different background (IT) and found it a steep learning curve. For example, I thought that wedding stationery wouldn't be that seasonal – which was very naïve and utterly wrong!
We asked members of our Facebook group to tell us the things they wish they had known before they started their wedding businesses.
"I wish I would have known from the start just how important effective marketing was going to be. Servicing my clients has ultimately turned out to be the easy part as I already had the skills required to be a successful wedding planner (after all, that's why I decided to start my own wedding planning business),  but I have endured a very steep learning curve on SEO and social media marketing. 12 months ago I wish I had known about all the support on this that is available from within the industry.  I have found an amazingly supportive and collaborative network and I am so appreciative of everything I have learned from those who not only advise on  marketing but also understand the world in which we are doing our business."
"I was prepared for brides to be demanding and wanting perfection, but was totally caught by surprise that quite a number of brides are quite last minute, and still shopping for their accessories 1-2 weeks before their wedding day."
"That it will work:
I wish I had known at the beginning that it would work and that I could make a living at it.  I have never spent anything on advertising, web development, or branding.  And everything is OK, but not beautiful or slick.  And if I'd invested at the beginning then it would be.  Instead I have developed and improved things over the years and it works, but I know it could be better if I sorted it out.  But at the beginning it would have been too much of a gamble, because I may not have got any clients.
That I will love it:
I'm really not a wedding-obsessed person at all.  If you have told me six years ago I'd be a wedding planner for a living I'd have laughed at you, and I've been doing this for five years.  But I love being involved in someone's special day and making the first day of married life a smooth and fun day for them.
Here's what I did know, and that I would recommend to anyone considering starting their own business: read Tim Ferriss' Four Hour Work Week, it was life-changing for me."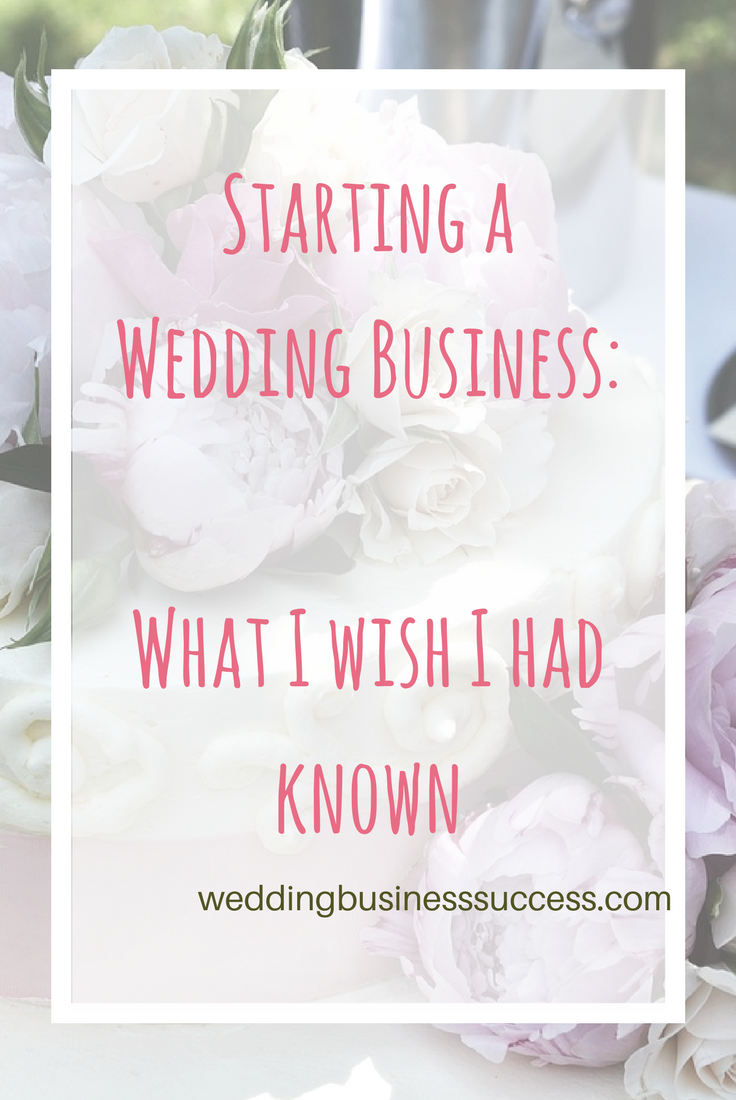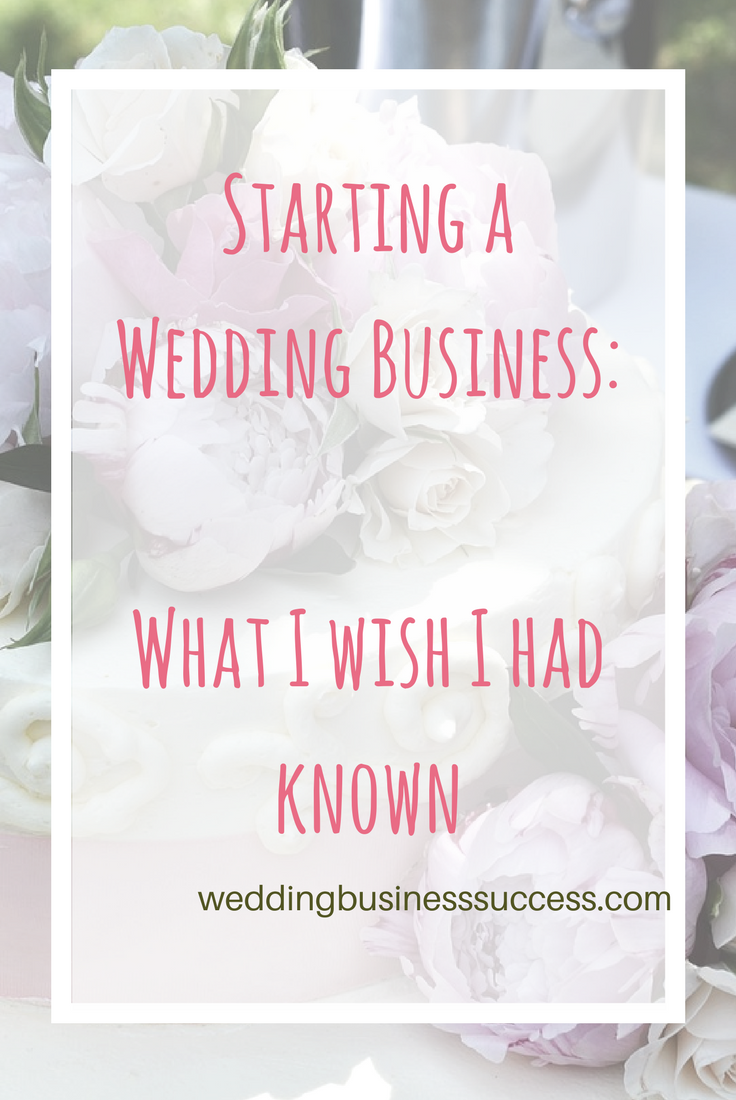 "What I wish I'd known before I started my wedding business was exactly how much money it was going to cost me. I had a rough idea in my head but if I had known how much it would cost then I would have saved up a lot more money first! "
"Don't to be afraid to make connections with others in the industry, throw yourself out there as much as possible and take every single opportunity. I feel part of several amazing groups on Facebook and they are filled with lovely, helpful and inspiring people. 
Go with your gut feeling, for me it's usually right and since you are the one in control of getting yourself to where you want to be, you must follow what you feel is right.
Learn from mistakes, it's OK as long as you take responsibility and action and move yourself forward as a person and business.
Take things a step at a time, be patient and don't compare yourself to others, we're all on different journeys, enjoy your own ride.
The to do list is never ending and that's OK, set yourself blocks of time in the calendar for specific tasks and stick to it. Doing this will establish boundaries between your work and personal life which is very important."
Thank you to everyone who commented.
Save
Save
Save
Save