When it comes to social media, Twitter often gets overlooked in favour of Facebook, but it's a powerful marketing platform and one that's particularly good for networking and building influence in the wedding industry.
So how do you get the most from Twitter? I spoke to Alison Tinlin, the UK's top wedding tweeter, about how she has used Twitter and her top tips for wedding businesses.
Firstly, can you tell us a bit about yourself and your business?
Hi, I am Alison Tinlin and I am a Wedding Blogger.
I am one of life's natural helpers, nothing makes me happier than making someone smile by helping them achieve something they are finding difficult. So my previous careers of nursing, and then more recently Wedding Planning were a natural step.
As the cliche goes I wanted to "help people" and that rings true today.
I married my husband Neill, nearly 10 years ago, and was very lucky to be blessed with my children, Kathryn and Leo.
Life brings you swings and roundbouts, and motherhood, and redundancy on my husbands part brought me to the Wedding Industry, something I felt quite passionate about, and which blended with my skill set from nursing.
Further to this and in the last year, ill health has brought me to full time Wedding Blogging.
The MrsPandP/Plans and Presents Wedding Blog features my thoughts, my creative ideas, some Inspirational Real Weddings and Events and information about fabulous new Suppliers and Venues to comprehensively cover areas that I believe will engage interest and provide great information and advice.
I Blog because I am passionate about Weddings, I am passionate about sharing the knowledge I have gained in my Wedding Planning career, and the talents of those I have been privileged to meet and work with.
What role has twitter played in helping you build your business?
Twitter has been a massive help to my Business in that in has opened up the opportunities to meet those in my industry that ordinarily I wouldn't get the chance to meet.
Plus I am a natural born talker.
How would you describe your approach to Twitter? Is it strictly planned, spontaneous or something in between?
It would have to be in between.
When I Blog I do the initial post and then schedule other updates from that post throughout the day.
However I like to be very interactive and everything else is very spontaneous.
You've got nearly 12,000 twitter followers. How did you build that following and how long has it taken?
That following has taken 5 years and I have built that by just being me.
I am constantly getting told that you have to hold back but I believe in sharing the real me, warts and all, as not doing that just makes you fake.
I never want to lose my personality. I am Glaswegian, I am not posh or glamorous in any way but I try really hard to be the best I can be to help others.
At the time of writing you've sent 182,707 tweets – how do you manage your time on Twitter?
Apart from being an early riser like I said before it's a mix of scheduling and spontaniety.
My life is much like a washing machine with a cycle of family, work, social media and housework going around and around.
You've been No 1 UK Wedding Tweeter for nearly 3 years. Can you explain what that means and how it helps your business?
It's a list of the top UK wedding suppliers, brands, professionals and individuals on Twitter ranked by influence, not just follower numbers. A whole host of criteria are used to get an idea of their popularity and "quality".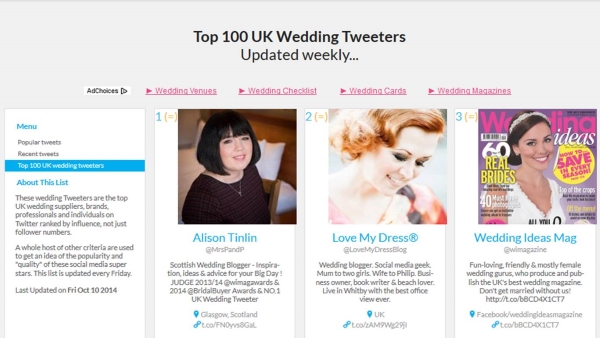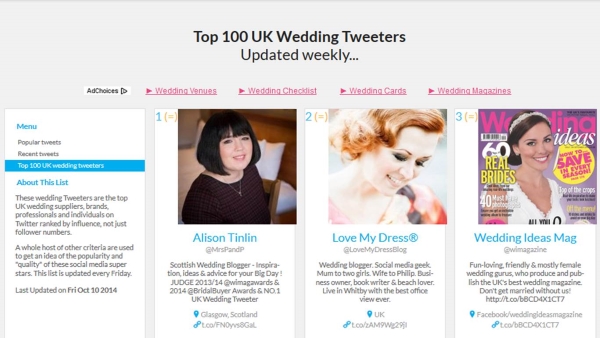 It means a huge amount to me as it's the only honour so far that I have actually been bestowed with.
I value this as is nice to be known as a major influencer though sometimes I don't feel like it.
Are there things you see businesses do on Twitter that they really shouldn't?
You should never swear, well really swear, its crass and it portrays you badly.
Also all advertising and no interaction is really bad, you need to have a balance.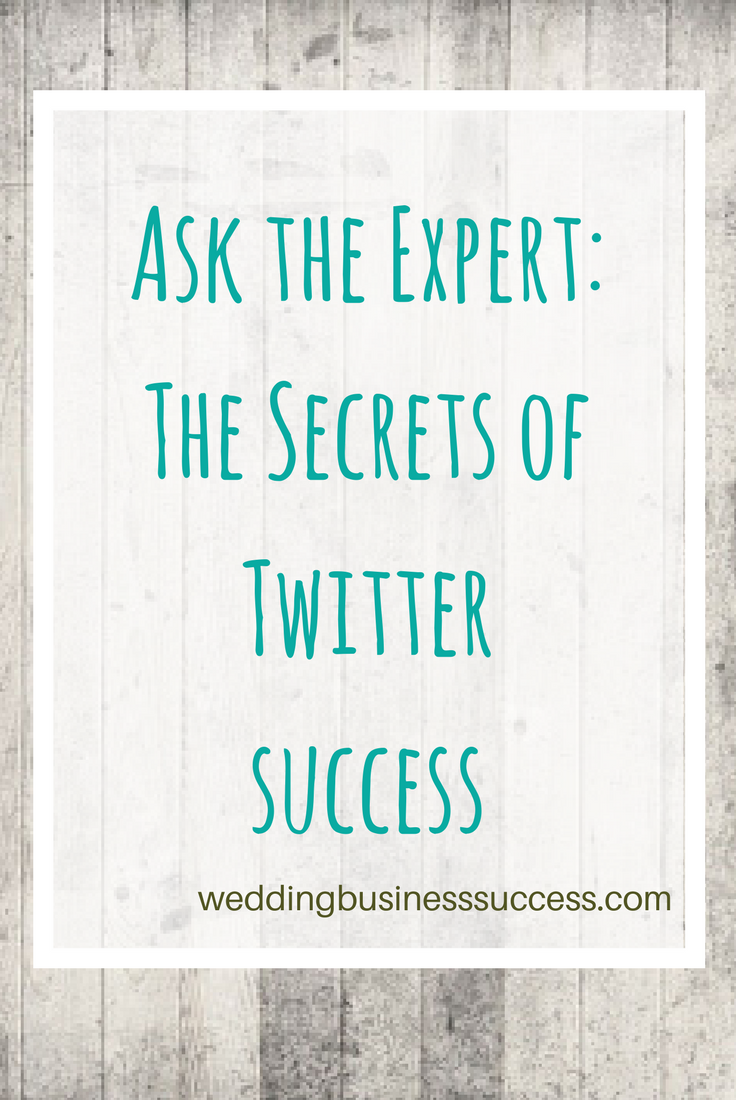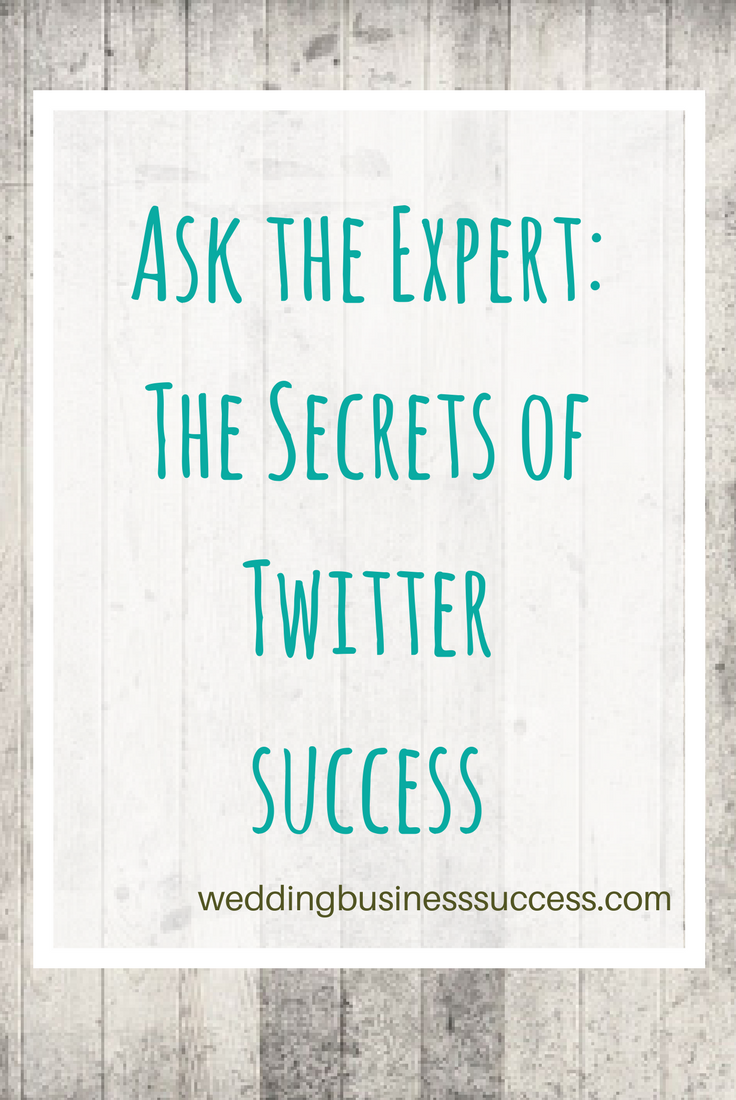 Your 5 Top Tips for wedding suppliers who want to get more from Twitter?
Just be YOU.
Strike a balance of showcasing what you do but being human too, talk to people.
For wedding Suppliers, you NEED to do #WeddingHour, best networking hour in the week
Post regularly, people like you to be available. If you don't have much social media time, set aside specific times of the day to respond to queries or chat.
Always be nice, if you can't say something nice, don't say it all.
Thank you, Alison.
Don't forget to follow Alison on Twitter
and visit her blog: www. mrspandp.com
Save