One year ago I was a newlywed. Now I'm in the market for a pram. Life changes fast – and so has our process for making decisions.
Once upon a time, choosing a buggy would have been a simple question of style versus price. But from weight to wheel size, colour to collapsibility, there are now so many options the decision-making process has become overwhelming.
As a busy mum-to-be, how did I narrow it down? I began by getting a mountain of advice from friends and family about the merits and flaws of their prams, then made a shortlist based on their recommendations. Next, I trawled through hundreds of online reviews examining my options and prices in detail. It took several days of research, but eventually I made a truly informed choice, armed with the weight of public opinion.
It might seem a palaver – but this is typical of how decisions are made nowadays. User review sites have exploded, spanning everything from hotels and restaurants to tradesmen and local shops. According to a recent Ofcom report 56% of UK online shoppers often read user reviews, with 36% of internet users deeming them to be the most important information source.
Consumers are actively looking for independent, user-generated information and brides are no different. Their Big Day is a huge expense, and most will give excruciating consideration to wedding-related choices before parting with the cash. It is astounding, therefore, that until February of this year there was no user review site dedicated to helping UK brides make informed choices about their wedding suppliers.
The primary purpose of user review sites, of course, is to give power to the people. If a hotel gives you bad service, warn others. If a tradesman does an excellent job at a good price, pay it forward. Either way, they put the once-passive consumer in a position of strength, giving them the opportunity to expose the bad and expound the good where they see it.
This can be intimidating for businesses, as they have limited control over what is said about them online. What's more, most wedding businesses are small operations, so cultivating online reviews can seem a low priority when there are band members to recruit, cakes to bake or engagement shoots to organize.
Yet, what many business owners don't realise is that these sites can be a fantastic opportunity for them too. They provide a ready-made marketing platform and a chance for small businesses to showcase their offerings in the purest way possible – using words straight from the customers' mouth.
The user review model has been slow to evolve for the wedding industry, but is now ready for prime time. There are three key ways your business can make the most of this:
Take the opportunity to increase your business's profile. Most user review sites make it simple for businesses to create a free listing. This offers a fantastic chance to target consumers who are actively looking to purchase goods or services, at no cost to you, via a medium your competitors may not yet have woken up to.
Use great feedback as free PR for your business. Add a link to your listing on your website, email it to your customers and ask them to write reviews of your business. This is a chance to get all your happy customers in one place and use it to drive future business.
Turn negative feedback into a positive. If you do get a negative review, don't take it personally. Be honest about what went wrong, explain why it was a one-off and tell people how you fixed it. The chances are your business will be reviewed on a site anyway, and you will always come off better if you respond openly to bad feedback rather than ignore it.
So whether choosing a buggy, bouquet or band, user review sites are undoubtedly here to stay. Your customers are getting their voices heard – is your business taking advantage of what they have to say?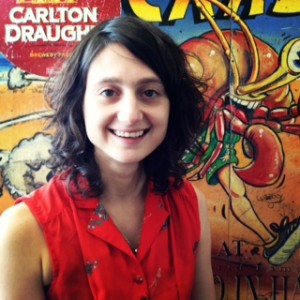 This is a guest post by Eve Brill, CEO of Guide To Be, the UK's first user review site for wedding suppliers. She launched the site in February 2014 after her own wedding planning revealed that honest, independent feedback was hard to come by. Guide To Be is growing rapidly, with hundreds of brides and businesses already registered. You can register your business for free at www.guidetobe.co.uk/businesslisting
You can follow Guide to Be on Twitter @Guidetobe
and Facebook: www.facebook.com/guidetobe