This week we talk to experienced wedding photographer Nikki Bowling about how she built her business, never letting clients down and competing with cheap photographers.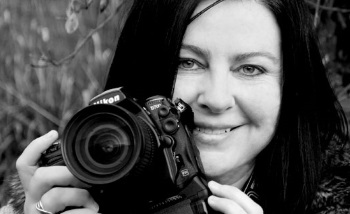 What does your business do?
Photography, specialising in weddings and portraits
When did you start?
2001
How did you get started?
I set up straight from college with a Prince's Trust business loan. I started out at my mum and dad's house, where I was living at the time, and got a shed made for the garden which I used as a dark room.
Why did you choose this particular business?
I have always been artistic, and after doing black and white hand printing in the darkroom for A Level Art, I fell in love with photography. I see it as a form of art, but one that can be captured in an instant.
Can you describe a typical working day?
My busiest days are usually Saturdays, so get up with my 5 year old about 7.30am, and get her ready. When I am working at a wedding I usually cover bridal preps beforehand, so, depending on where the wedding is, I leave the house mid morning in time to arrive at the place where the bride is getting ready. After covering the preparations for an hour, I go on to the ceremony venue.
My style of photography is very informal, and while I am happy to capture the main group shots, I love to spend time with the bride and groom, getting beautiful artistic images of the two of them. Equally important, are the candid moments and the details of each special day. So my typical working day is spent capturing each lovely wedding from start to finish, wandering round getting the candid moments, as well as organising group shots, and using my artistic eye for the shots of the couple.
Often I am working until the first dance, so it can be 10pm or after when I get home. My first priority is to download all the day's images, and back them up 3 times! I can relax with a glass of wine before bed!
What's been your best moment so far?
I have so many! I absolutely love my job, and each wedding I work at is unique and beautiful! Perhaps the best bit is when I meet up with the couple again after the wedding and they see their photos. I often get tears of happiness!
And the worst?
My dad passed away 2 days before I had a weekend of 2 big weddings. No-one knew my heart was breaking at either event, as I was able to be professional enough to get on with my work. It was the hardest thing I have ever had to do – especially as both brides were given away by their fathers. I couldn't let them down though, and they still don't know to this day what had happened.
Anything you wish you had known when you started?
The value of making a definite plan of action in business for the future.
What's your biggest challenge going forward?
Trying to compete with unqualified people with no experience, who claim they can do someone's wedding photography at a ridiculously low price. There are many of these people around at the moment, and if a quote for wedding photography seems too good to be true, it often is.
Couples should be very careful when booking a photographer for their wedding – the photographs are one of the few things that are kept after the big day. My top tips are ask lots of questions – make sure you are clear exactly what you get for the price, and see examples of work already done.
Do you have a top tip for someone starting out in the wedding business?
Don't waste money on advertising! Network, and get to know the right people. Word of mouth is the best recommendation. And keep going – it is the best job ever!
You can find Nikki at www.nikkibowling.com, on Twitter @NikkiBPhotos and on Facebook