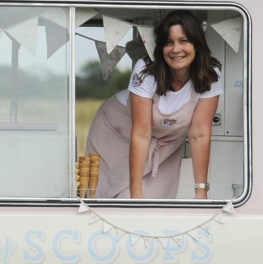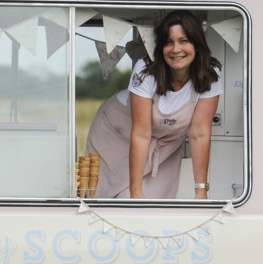 Ally Heasman swapped a traditional career for a traditional ice cream van, taking her vintage van and yummy ices to weddings and events. She tells us how she got started and how social networking has helped her go from newcomer to award winner in 3 years.
How did you get started?
I sadly lost my horse in 2014 and I knew I would never be able to replace her again so I used the insurance money and the last of my inheritance money from my parents to purchase a 1973 ice cream van to restore.
Why did you choose this particular business?
I have previously worked as a nurse and a police officer, most recently specialising in supporting high risk domestic violence victims. During time off due to personal illness I decided I wanted a complete change of career to something less distressing! I have always had a sweet tooth for ice cream and I love everything pretty, so I can now combine the two! Ice Cream and Charm!
Can you describe a typical working day?
 My season is from April until October and during this time a typical working day would be to check my emails for any new booking requests and to touch base with wedding couples and venues. I always aim to spend time each day checking and posting on my social media platforms.
A check of my freezers and stock levels for the week ahead and I have to record temperature and dates for Food Hygiene. I give Lottie my vintage van a check over daily as being over 40 years old, she needs a lot of care and attention! If I have a wedding booking I will give her a thorough clean and polish and load her up full of ice cream, lollies and drinks.
I check all my pretty accessories are in place and off I go to the wedding venue! I usually serve for 2 hours at weddings and invite the wedding couple to have a go at scooping or dispensing an ice cream. After all the guests have had their treat I return home and I clean out my ice cream machine and clean the inside of the van.
I then check Lottie's engine for any problems before tucking her up for bed! Another check of my emails and quote requests before I flop into bed myself!
How do your customers find you?
I get a lot of requests via my social media and also through my website contact form. I attend a couple of wedding fairs locally and customers also see me out and about during the summer at public events. I also network with others in the wedding industry who often recommend me.
What's been your best moment so far?
Winning Best Special Touch at The Wedding Industry Awards and runner up for Best Looking Mobiler British Street Food Awards.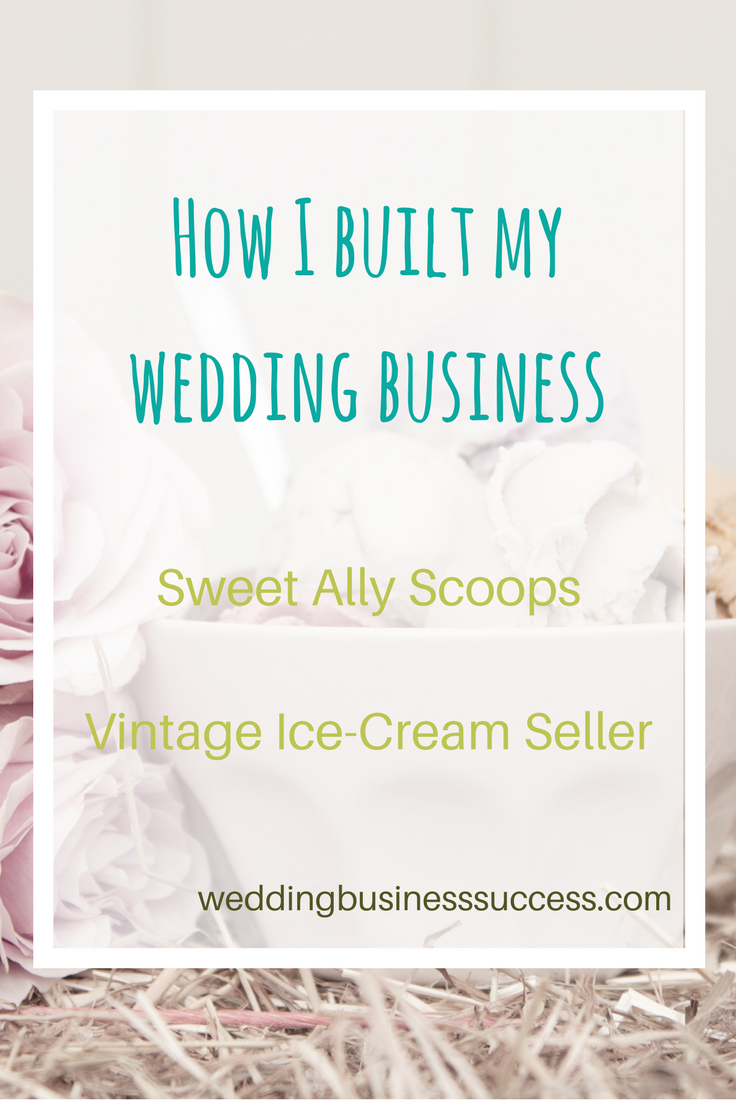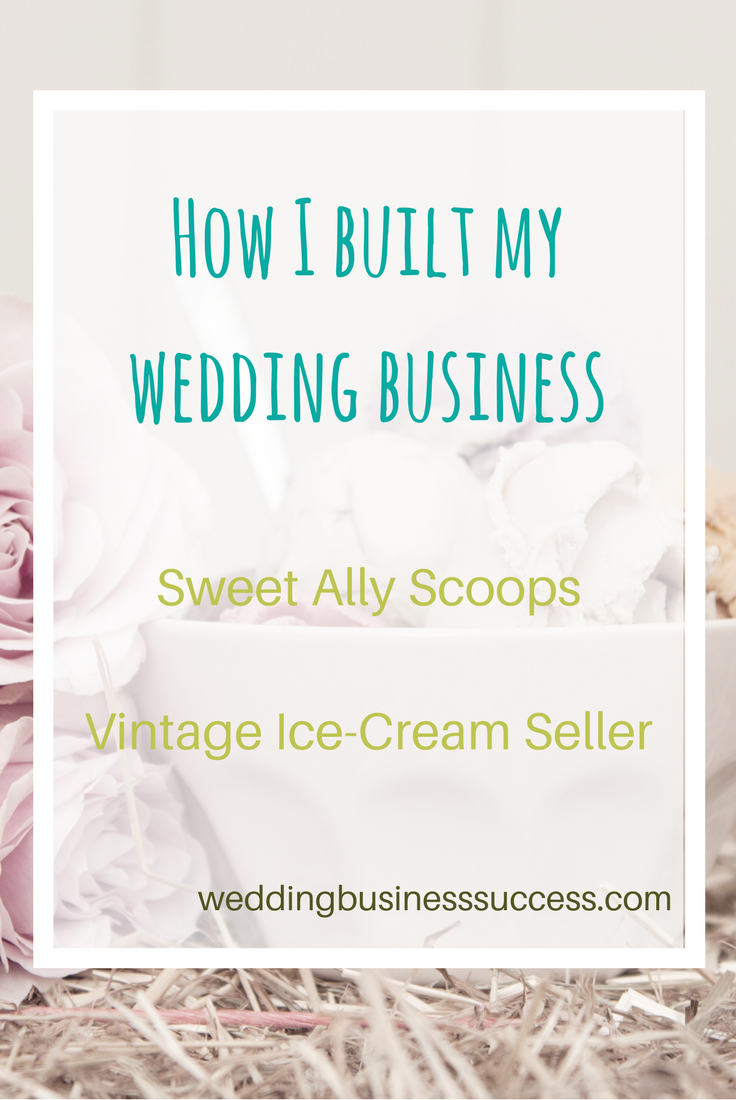 And the worst?
 Driving to a wedding during a flash flood and nearly getting stuck in a burst river!! I got to the wedding in time!!
Anything you wish you had known when you started?
 How expensive maintaining a vintage vehicle is!
What's your biggest challenge going forward?
I hope to make my own Ice cream next year which will be a big challenge to find the time to run my business and make my own stock.
 Do you have a top tip for someone starting out in the wedding business?
Define your individual brand and network!
Social Media is my networking friend.  I always try to make time every day to like and comment on as many other local (and some not so local) wedding businesses as I can. Other businesses love the support and then I have found I get the support back!  I have joined several local Facebook groups and go along to meet ups (again some are better than others so I try not to have too high expectations!)  Wedding Fairs are also a good way to network but some are so expensive to exhibit at now, I tend to only do a couple a year.  Confidence is my no one enemy but the more I force myself to talk to other people in the wedding industry, the more confident I become!!  Reading the Wedding Business Success tips has helped hugely too!
You can find Ally (and Lottie) at www.sweetallyscoops.co.uk

Save
Save