As a wedding planner, your clients are not just the individuals who finance your business operations but also an integral part of your business family. You will often find yourself emotionally invested in their success, laughing with them, celebrating with them, and digging deep into the details to ensure their dream wedding comes to life. This article provides actionable insights on how to effectively draw your ideal clients, nurture your relationships, and grow alongside them.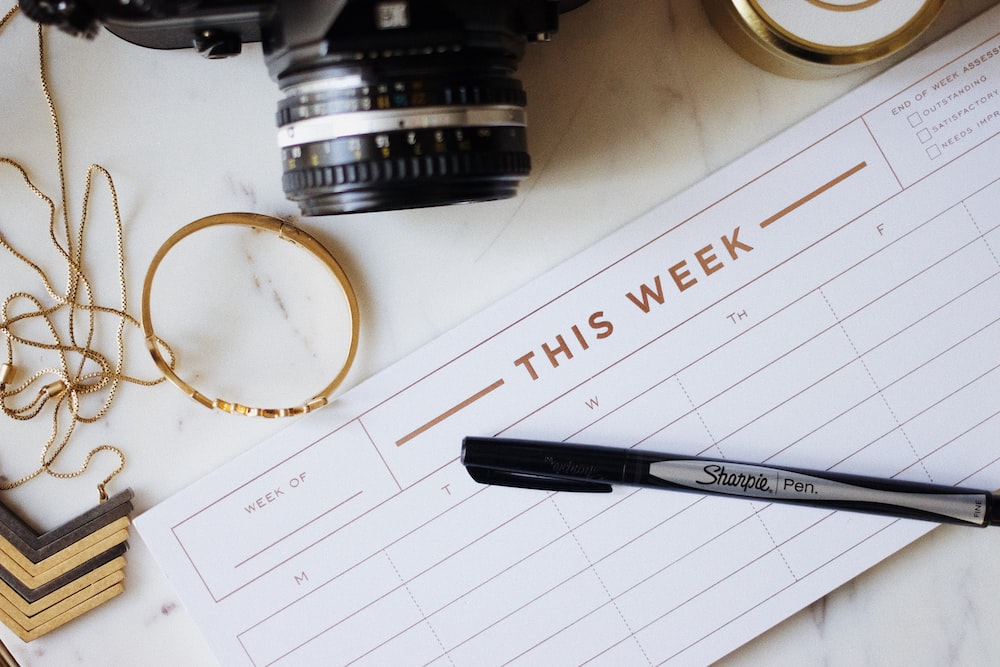 Image Source: Unsplash
Step 1: Know Your Target Audience
Before you can attract your ideal client, you must first know who they are. Understanding your target market is the first step to successfully marketing your business. Here are some questions to help you identify your target audience:
What type of weddings do you want to plan: destination weddings or small local weddings?
What's the budget range you are comfortable working with?
Do you want to plan luxury weddings?
Where are your ideal clients likely to be found?
What kind of couples do you want to work with? What's their vision for their wedding?
What unique services can you offer? What kind of brides would these services attract?
Taking the time to consider these questions will help you focus your marketing efforts and attract the right kind of clients.
Step 2: Consistent and Strong Branding
Your branding plays a vital role in attracting your ideal client. It should be a reflection of your style and approach to wedding planning. Your branding should encapsulate your mission statement, which tells your target audience who you are, what you do, and who you serve. Consistency in branding is crucial, from your color scheme and fonts to your overall aesthetic and language use.
Step 3: Authenticity is Key
In an industry saturated with wedding planners, it's important to stand out by being true to yourself. Authenticity resonates with potential clients. Avoid trying to mimic other businesses or pretending to be something you're not.
Step 4: Speak to Their Pain Points
One effective way to attract your ideal client is by acknowledging their challenges and presenting your services as their solution. Most brides are grappling with emotional struggles during the planning process, from stress about the details to relationship strains and decision fatigue. By understanding these pain points, you can better position your business as the solution to these problems.
Step 5: Position Yourself as the Solution
After identifying your clients' struggles, it's vital to position your business as the solution. Show your potential clients that you understand their pain points and demonstrate how your services can alleviate their stress and help them achieve their dream wedding.
Step 6: Consistent Online Presence
A consistent online presence is essential in reaching your target audience. Whether it's through your website, social media platforms, or online advertisements, ensure your brand's look and feel are consistent across all platforms.
Step 7: Build Relationships with Vendors and Venues
In the wedding industry, relationships are everything. Networking with vendors and venues that cater to your ideal client can open doors to referrals and collaborations. This networking isn't about what they can do for you but what you can do for them.
Step 8: Market Your Business in the Right Places
Knowing where your ideal clients spend their time is crucial in getting your business in front of them. Are they on Instagram? Do they frequent wedding fairs? Do they search Google for wedding inspiration? Identifying where your target clients hang out will help you strategize your marketing efforts.
Step 9: Listen and Communicate Effectively
Listening to your clients' wants and needs is an essential aspect of attracting your ideal client. Effective communication, whether through your website, social media, or face-to-face meetings, can make potential clients feel heard and valued.
Step 10: Continual Evaluation and Improvement
Lastly, always evaluate how well your brand is working for you. Ask yourself questions like, "How many inquiries have I gotten in the past few months?", "How many leads booked with me?", "What have people said about my brand?" This information will help you gauge if you need to make changes or if your brand is already attracting your ideal clients.
Conclusion
Attracting your ideal client doesn't have to be a daunting task. By understanding who your target audience is, creating a strong and consistent brand, and effectively communicating your value, you can attract clients who are a perfect match for your services. Remember, your clients are more than just a means to an end. They are your business family, and finding the right ones is crucial to your success as a wedding planner.