Beth Cote from B.designs Paper runs an Etsy business specializing in wedding stationery. She sells both printed and DIY pdf files. Here she shares some of the lessons she has learned over the years.  Over to Beth……
I have run our store for about seven years now and have seen a lot of changes and growth on Etsy. I think one of my big misconceptions about Etsy was that once I got the store rolling that was it. For some reason, I thought once my store was up and running, I was done. There would be one learning curve—using the Etsy dashboard to create the store and listing and that part of my business would be set. All I needed to do at that point was to design new stationery and people would flock to me. Big mistake.
As you can image in the last seven years, as Etsy became popular, went public and hired new a CEO, things have changed dramatically. Etsy is fluid and always changing, hot tag words are always changing and your competition is always changing– or growing larger. This is not a bad thing but you need to be ready and aware of these changes. The SEO is always changing, and can cause dramatic effect in your views. Etsy is always tweaking the storefront and dashboard. And every season, there are new trends. So if change bothers you, this is something to take into consideration.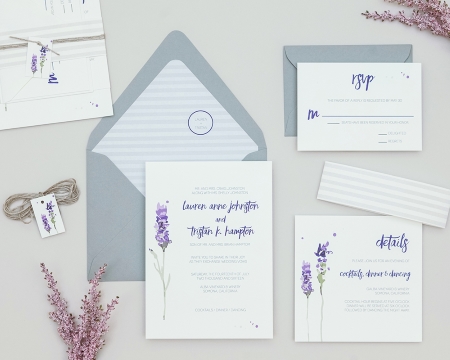 A good portion of my week is spent looking at my Etsy stats, seeing how things are doing, where my customers are coming from and analyzing the my SEO. Etsy SEO is different from google or your website. But like your website and google, you will have to always be updating your SEO on Etsy and try to understand how Etsy is tweaking the SEO so you can maintain or surpass your market share. This is something that is hard to do. I try to avoid all the rumors that you can find on Etsy SEO and anyone who tells you that they have a perfect method is for this and charges for this information is probably overplaying their knowledge. So, I thought I would give some tips that have helped me in the crazy world of Etsy.
Tips to being found on Etsy:
Niche
Find a niche market for your product. Depending upon what you sell, there will probably be thousands if not hundreds of thousands of items that are similar. But if you find a niche, you will cut your competition tremendously. For example, floral wedding invitations are hot, but not many are black and white or have a more modern feel. This makes my design found under searches where the competition is less fierce. Another example of a niche design is my tattoo art invite design.
Stay up to date
Understand your trends and how tags can change. A huge mistake I made between a couple years ago is not seeing how wedding terminology shifted from vintage to rustic. I had a lot of my work tagged as vintage and was losing customers. In my mind rustic meant cabin, but after some wedding trend research, I noticed that rustic and vintage had a lot of overlap. I retagged some items and bam–they started selling again. I think rustic is now getting a bit old and expect something else to take its place.
Maximise your keywords
Use every space in your title and tags and repeat phrases between your title and tags. In your title, note that you can use commas to separate your phrases without spaces. The most important phrase should be first. Your tags should match your titles and use all of them.
Analytics
Understand your numbers and stats. Spend time learning what they mean and when you make changes to your tags and titles and listings do it in a meaningful change on a couple listing you can track before you jump into the change with both feet. This idea follows along the line of A-B testing or split testing.
List plenty of items
Etsy includes how many items you have in your store as part of your SEO. You need to add new items regularly and have a good number of items for your category.
Monitor social media
Watch where your views are coming from and invest time in the social media platforms which are already getting views and clients. Then as you invest your time in those platforms, see if you are actually seeing views from these platforms.  If you can, find out if these viewers are actually purchasing as well. I ask my clients where they found me and keep a tally. It helps me see if the time I spend on each particular social media platform is worth the time and effort that I put into it and make priorities.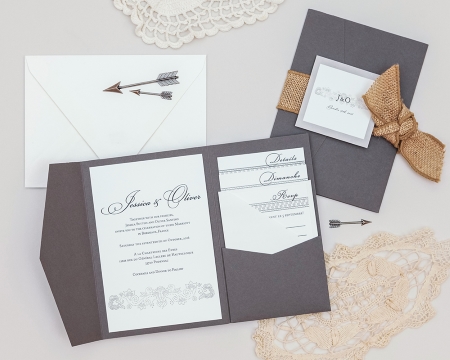 Know your seasons
Be sure to relax and understand the rhythm of your business when it comes to views and sales. Watch your sales but compare your sales to your past and see if a dip makes sense with what you are selling or overall economic sales.  For example, I sell wedding invitations and every year I do not have a lot of sales in September- November because not many couples get married from December through March. My sales jump through the roof on January 2nd. Now I try to design specific designs for late fall and winter weddings. This lead to one of my most popular invitations designs. Which leads us to tip #6.
Refresh your designs
Understand that one great design can bring in tons of sales but that it will not last as trends change or other designers pick up on the trend. Be prepared to always be designing. One year I had tons of sales over the fall. I thought maybe I had broken some barrier and was finally selling steadily year round. When I looked into the data more, I figured out surge in sales was because I was selling a confetti wedding invitation, I had designed for a New Year's Eve wedding, at the beginning of a trend. I think there might have been one other designer selling one as well.  Over the next year, this design sold double any other design I had. Other companies picked up on this trend and my sales were still good but not huge like the year before. Finally, the trend dried up and I rarely sell this one anymore. But I have another one which has taken its place.
Stay on Trend
Follow Pantone color trends and tag your designs or design to this trend. Bloggers will be out looking for photos tagged with the colors of the year minutes after the colors are posted and people who want to follow trends are not far after them. I wait for the announcement and immediately mark my designs with the color of the year that apply and design or tweak existing designs that day.
Be Businesslike
Run your Etsy store like a true business. Have business hours. Establish boundaries with your store so you have time off. Make sure you have a wage for yourself in your pricing. You want to do this for the long haul so start out in a way that is sustainable over time.
Enjoy
Lastly, remember to have fun! Enjoy this adventure as you sell something you made. If you watch your stats several times a day and agonize over every little thing, you will get ulcers. If you can frame it as a puzzle to fix and look at it from a distance, you will be able to do this for the long run. Even though you are selling something personal, don't take your Etsy store personally. People will ask you odd things and think you are horrible. Other people will think you are wonderful and the best thing since sliced bread. Ignore it all and just watch the numbers.
Many thanks, Beth for sharing these tips. You can visit Beth's Etsy store at www.etsy.com/shop/Bdesignspaper and find her on Instagram
Save
Save
Save
Save