Hannah Walker from Bride and Bloom has had an exciting 18 months – becoming a mum, moving out of London and starting a new business! Here she talks to us about her first year in business and the lessons she's learned.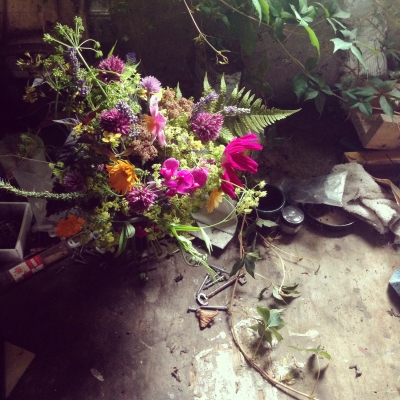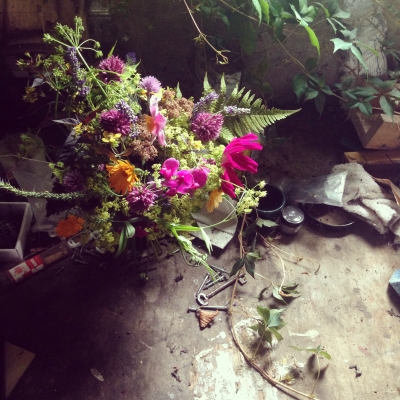 What do you do?
A job I love! I provide a very personal and bespoke wedding flower and styling service using British Flowers.
There's something really satisfying in starting your own business and carving out your brand. Bride and bloom has changed a lot even in the 16 months it's been going! I think that has a lot to do with my own personal development as a new mum (Olive my daughter is 18months old) and moving to Worcester from London at the beginning of February this year!
So, anyway, back to the question… I work from home; less stress and of course minimal overheads and I only ever commit to doing one wedding a weekend. It means I can almost "give myself" to my Brides, a pretty important aspect considering it is one of the most important days of their lives!
My style has really come on since simultaneously moving to Worcester and deciding to use British flowers. Using British grown flowers was something I'd been considering but was a little reluctant initially as it meant re-sourcing suppliers but the move spurred me on and I haven't looked back British flowers definitely have more character, they smell fantastic and are of very high quality. I have found great support from The British Flower Collective and Flowers from the Farm and have been able to source a lovely network of local growers through them; it's a nice feeling being part of something that promotes local businesses, sustainability and helping British bio-diversity .
What was your "big idea"?
Using British Flowers has been my own personal "big idea"… other florists and brands may also be using them but it has given me and my style more purpose. I feel more connected to my job as it's in tune with leading a greener lifestyle and takes me back to being a kid picking flowers in my parent's garden!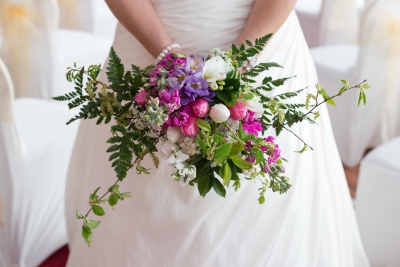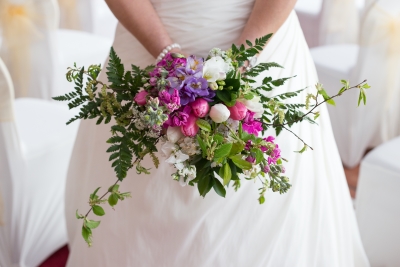 The next 'big idea' for bride and bloom though is to offer Flower Workshops for creative Hen Parties… I ran a workshop recently at Wyldwoods in Shropshire, at a wedding fayre run by Ruth Tilley of Festoon. I loved seeing people get stuck into making their flower crowns and loose themselves- it's how I felt when I did my first Floristry class!
Why did you want to do this?
The catalyst was getting married to Jez in 2011! Of course I loved getting married to him but I also loved all the organising and styling elements that goes into planning a wedding. I suppose it was a whirlwind and eye-opening introduction to the Wedding Industry and I knew I wanted to be part of it.
What were you doing before?
I worked as an Account Manager in the Fashion Industry… working with the buyers of high-street brands to develop, make and deliver women's coats and separates.
I did enjoy it and worked with some brilliant people along the way but it is quite a frustrating industry and is definitely not as glamourous as everyone thinks.
How has your first year gone?
It's been mixed- there have been a few things I've done which, with hindsight, I wish I hadn't but there have been lots of achievements and I am more established in Worcester than I ever was in London.
What's been the biggest lesson learned?
You don't have to say "yes" to everything. I'm still adjusting to this to be honest… I think when you first start up you're so keen to get established you just run around like a headless chicken doing anything and everything but it pays to keep focused on your brand and customer, saving you time and money!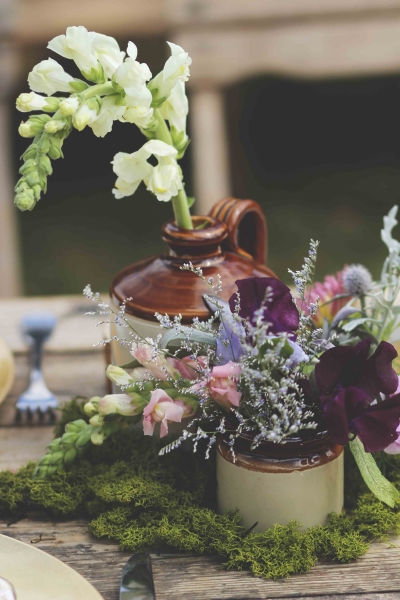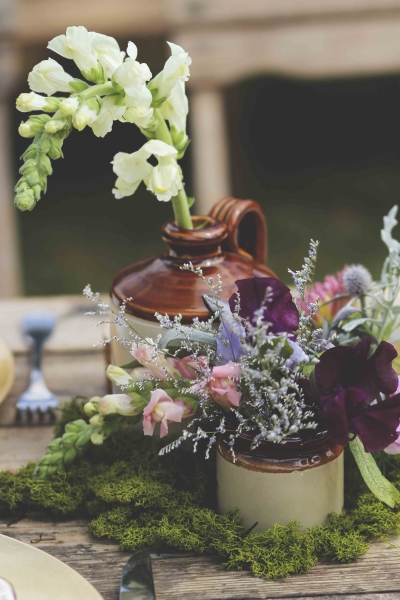 Top tip for other newcomers?
Sign up for business tips… I've learnt a thing or two from them and they're free! Most importantly though, know your figures and know your customer !


You can find Bride and Bloom at www.bridebloom.co.uk and on Facebook and Twitter
Photo credits:
Header photo by Martini Severin Photography
Others as captioned: