Fay Smith has seen her wedding and event hair styling business, Hair Hostess UK go from strength to strength in just over a year – despite a hiccup or two along the way. She talks to us about her first year in business and the lessons she has learned.
What do you do?
I am a freelance bridal hairdresser
Hair Hostess was started just over a year ago and has quickly gone from strength to strength.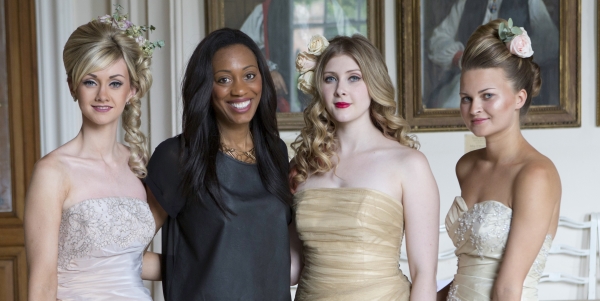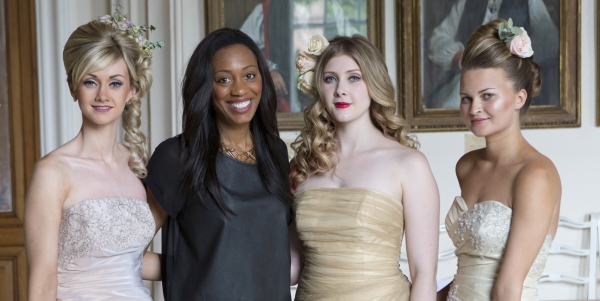 What was your "big idea"?
I wanted to bring luxury bridal styling to the Midlands
Why did you want to do this?
Having worked in and around Birmingham for many years I had noticed the lack of specialist bridal stylists available at your chosen wedding venue on the morning of your wedding and also event hair stylists available to style hair on demand for balls charity functions and proms etc.
What were you doing before?
I worked full time in a salon managing the salon and then rented a chair freelance within another salon.
I was a salon owner for 10 years and most definitely know how to get the best from a business so I used my knowledge and updated my social media skills to help me build a business that would prosper in today's climate .
Whilst still working at a previous salon I took myself on training courses and still worked 5 days freelance in a salon renting a chair whilst fitting courses in on my days off. This all helped me in the future building my business. I quickly began to use the skills I had learnt from different people in all different industries. At the end of the day I see all business as the same – it's the same basic template it just needed tweaking in my direction.
How has your first year gone?
Starting off as a "two man" team, bookings quickly came in once the website went live in August 2013. It soon became clear to me that it was something that I wanted to take to the next level.
Within six months of trading as Hair Hostess I knew I would have to expand the team I was turning work away at a rate of knots. I started to do "shout outs" on my Facebook page. Within no time I had people interested in working freelance via the company website . I knew then this was the way forward.
I guess looking back this move rocked the boat whilst it was a two man team but I knew as a company this was going to be big so I took the plunge. I now have 7 stylists working freelance and a pool of make-up artist and other services linked to the wedding industry that I can recommend.
Just as we had our first anniversary the other team member decided to leave Hair Hostess as things were getting too hectic and the decision was made to go our separate ways. In hindsight with the work I had done within the business and the ideas I had to move the company forward I was most definitely better moving forward alone. So in July 2014 I took the business from Hair Hostess to Hair Hostess UK. The rest as they say is history!!
I would have never have expected to be in this position after such a short time. Having not long celebrating the first year anniversary I then won Solihull's best business award for September 2014. It's all very overwhelming! I started off with an open mind and each day in business is better than the day before!
What does the future hold?
We are still in our infancy but I am very confident about the future of the brand. I have plans already in place for 2015. At the moment I have a pilot scheme for a training school which takes off in November this year and I am very excited to be leading this.
The wedding industry has always been a part of my 29 year hairdressing career but I have focused my skill and knowledge into this bespoke service that is Hair Hostess UK. Bridal hair is a big part of the company but in actual fact we cover all event hair styling. Commercial work magazine and photos shoots are also amongst my daily duties as a freelance stylist.
What's been the biggest lesson learned?
I have learned that you can make your personal dreams come true.
Endurance as I am in it for the "long hall".
Courage because I had to be brave a take the risk
And patience when at times I wished it would happen yesterday and it didn't it came double the next day and so was worth the wait.
Top tip for other newcomers?
Don't be afraid go with your gut. Follow it, that's what it's there for!
Be true to yourself. Be you. Don't change your goals or ideas for anyone
Have a plan and stick to it.
You can find Fay on Facebook at the Hair Hostess page and also her own Facebook page