It is generally acknowledged that it costs much more to gain a new customer than it does to retain existing customers. How much more will depend on the business, but on average it is probably 7 times more expensive to get a new client than sell to people you already know.
For most wedding businesses your key product is something that a customer will only require once. This means that you are always seeking new customers to keep the money coming in.
But there may well be ways that you can sell to your brides and grooms after the wedding.
You have already built up a relationship with them and they already trust you to do the work. So, how can wedding businesses keep loyal customers? What can you sell to them after the wedding?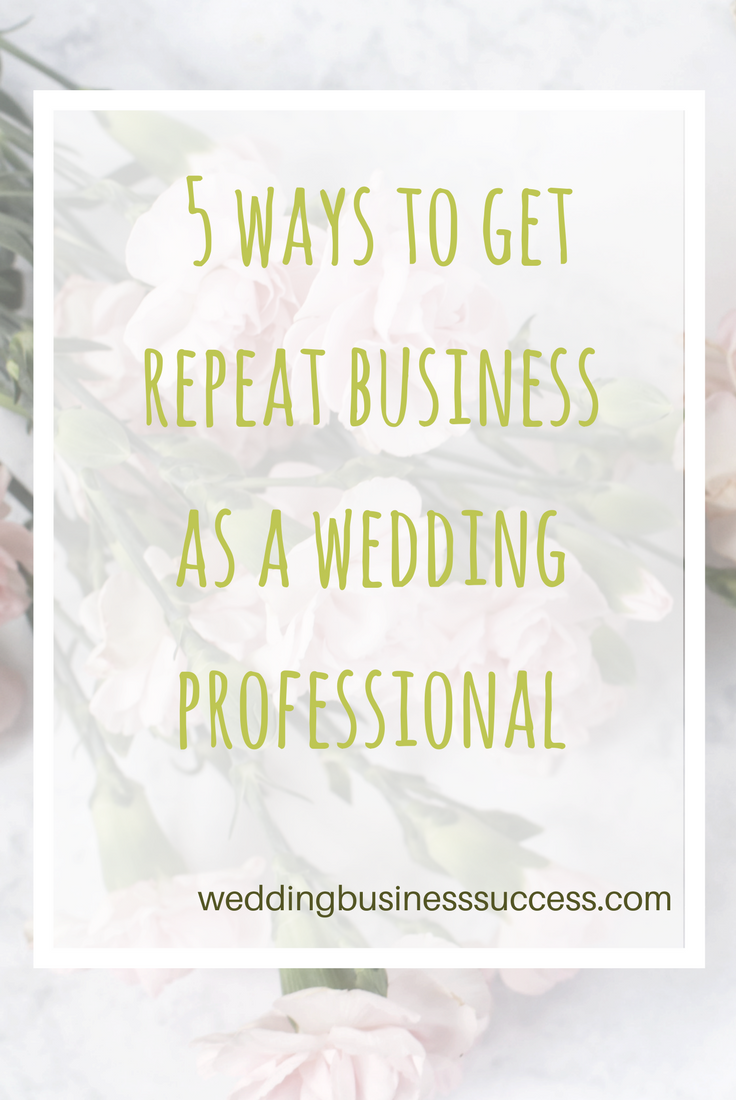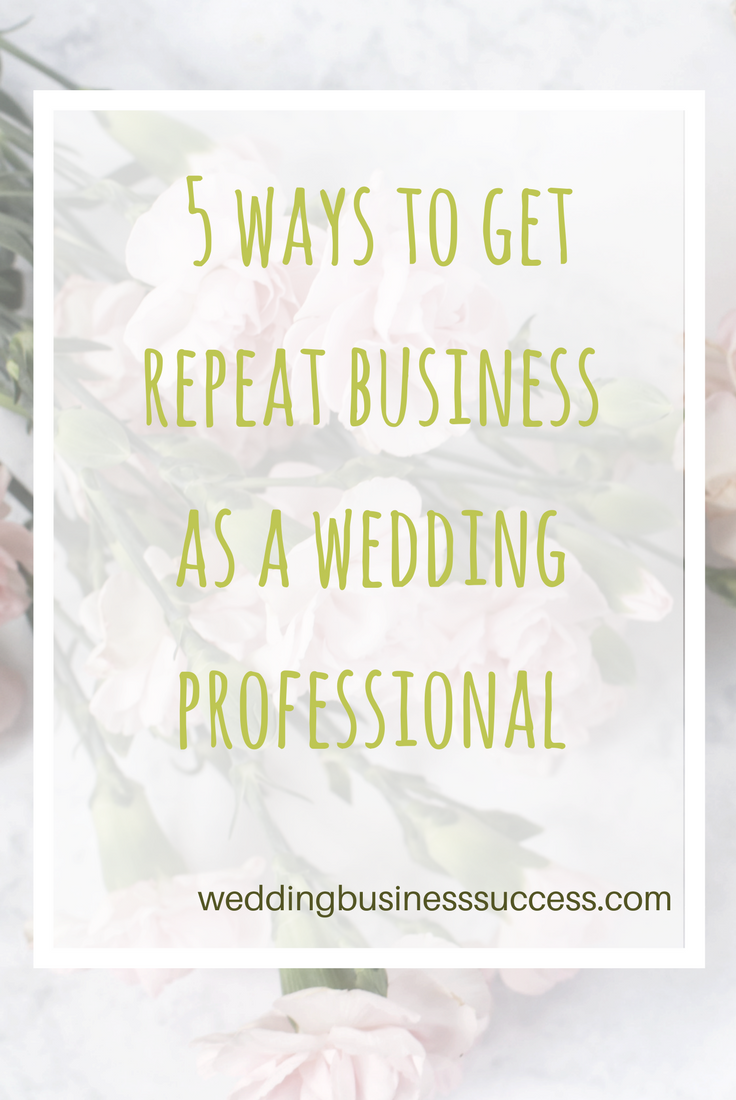 Here are a few ideas that might be useful for your business:
Other occasions – can you sell your services for other occasions? Christmas, Valentine's Day, Mother's Day, Easter and birthdays are all times of the year when your services could be appropriate.
Follow up services – Can you offer a follow-up service, such as altering the wedding dress into an evening dress or a christening gown, drying the bouquet, offering thank you cards or arranging photo albums for example
Refer a friend – Set up a refer a friend scheme – after all brides and grooms have plenty of friends of a similar age who might well be getting married too. Offer to send them a voucher or a bottle of champagne when they refer a friend, it is probably more cost-effective than an advert or attending a wedding fair.
New products – Could your products or services be adapted for other life events such as christenings and birthdays? If you are launching a new product contact the couples on your database and let them know.
Anniversaries – can you offer the couple something for their wedding anniversary? If not just sending them an anniversary card will keep you in their mind.
All these options are building on your relationship with your customers and will build up your word of mouth recommendations. To make the most of this approach you will need to record the relevant information from your clients, particularly their email address, married name, wedding date, home address and dates of birth. Once you have these you can set up regular (perhaps quarterly) mailshots to keep in touch. Send them offers, incentives and ideas to encourage them to use your services again or to recommend you.
It is not necessarily a quick turn around, but I know of a disco company who have done weddings, 40th birthday parties and are now even onto silver weddings as repeat custom.
Keeping in touch with previous and existing customers is a cost-effective way of marketing your business. Don't miss out.
This is a guest post by Samantha Lyth – a freelance administrator offering support to many clients in areas such as database management, email marketing and website updating. She is part of York Wedding Network and  is a member of the Steering Committee for Fashion City York. She is also a partner in www.skeleton-leaf.com.
Save