As a humanist celebrant, Karen King has to deal with anything from dodgy weather to drunken wedding guests. But it's clear that her passion for her job and the couples she weds shines through everything thrown at her. Here she shares her story:
What does your business do?
King's Celebrant Services offers bespoke, tailor made Humanist wedding and vow renewal ceremonies for couples who want something a bit different and which has been written to suit them rather than a standard script or vows.
When did you start?
I started my business on 31st December 2008.
How did you get started?
After working as a funeral celebrant for a few years I ventured into weddings after being approached by the lovely people at Danby Castle in Yorkshire who had a couple wanting a hand-fasting ceremony in the ruins at their beautiful venue. I met with the couple and we worked closely to create a personal ceremony which said everything they wanted to share with each other and their family and friends.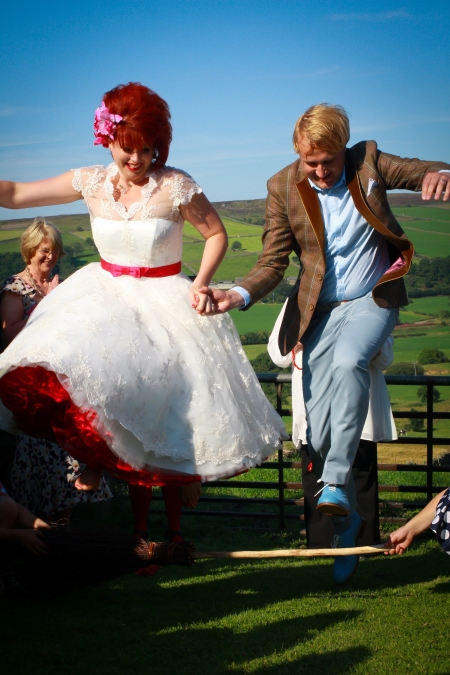 Why did you choose this particular business?
I have a passion for writing and an ability to put into words the sentiments people wish to express but may be unable to think of the best way of doing so themselves. I love meeting people from all walks of life and helping them to bring their ideas to life.
Can you describe a typical working day?
As a celebrant every day is very different. I may be writing and researching from home, meeting couples for a consultation and finding out their ideas for their big day, visiting venues or meeting other suppliers and as I work mainly from home my hours are flexible and am available to chat or meet with couples on evenings and at weekends whenever needed.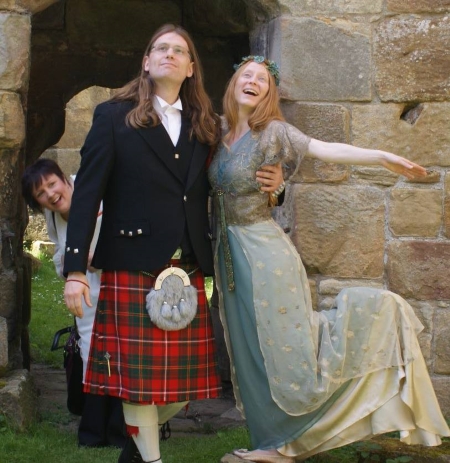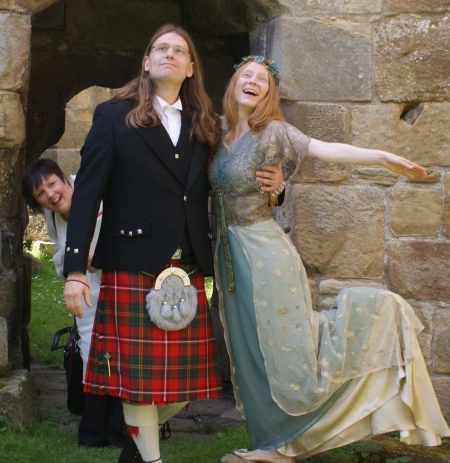 What's been your best moment so far?
I love my work and each day brings a new high from a simple card or letter to thank you for making a couples day so special and marrying famous people in amazing venues to weddings at the end of piers and even in peoples own homes. All of my ceremonies are special for different reasons and range from families with very limited budgets to couples where no expense has been spared but I do love a good outdoor ceremony wherever possible as we live in such a beautiful country it is fantastic to embrace that.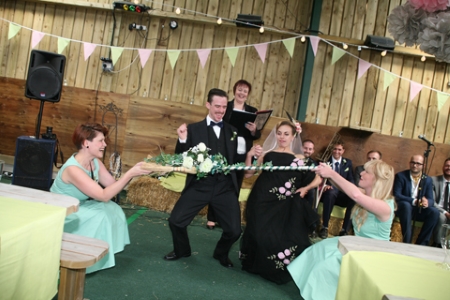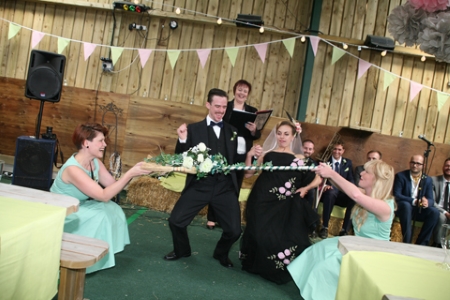 And the worst?
Weather obviously can make a big impact on your wedding day and in the main part I have been very lucky. Once a clap of thunder happened at the exact moment the words "rolling thunder" was mentioned in one of the readings but if anything it became a talking point and made the day more memorable. Sadly a drunk member of the public once decided to try and upstage the ceremony but he was soon put in his place by the guests and everything went really well.
Anything you wish you had known when you started?
I wish I had known just how lovely and supportive many other people in the wedding industry are and also just how much time and dedication running your own business takes so you really have to love what you do before you even consider it.
What's your biggest challenge going forward?
The biggest challenge I face as a Humanist Celebrant is not knowing if and when the ceremonies will be granted legal status in England as they currently are in Scotland but I love the fact that the legal aspect has to be arranged in a short but separate ceremony as it gives me free range to make the ceremonies unique with no rules as to what they have to include or where they can be held.
Do you have a top tip for someone starting out in the wedding business?
Be prepared to work hard and if you love what you do then it will show in what you create for people and making happy couples is what it should be all about.
You can find out more about Karen on her website www.kingscelebrantservices.com and follow her on Facebook and Twitter
Cover photo by
Natalie Pluck